The Oberalppass is one of the eight major road passes around Andermatt and is considered one of the "easier" of its kind. Its west ramp only has a small group of hairpin bends in the lower part and then leads straight up to the top of the pass.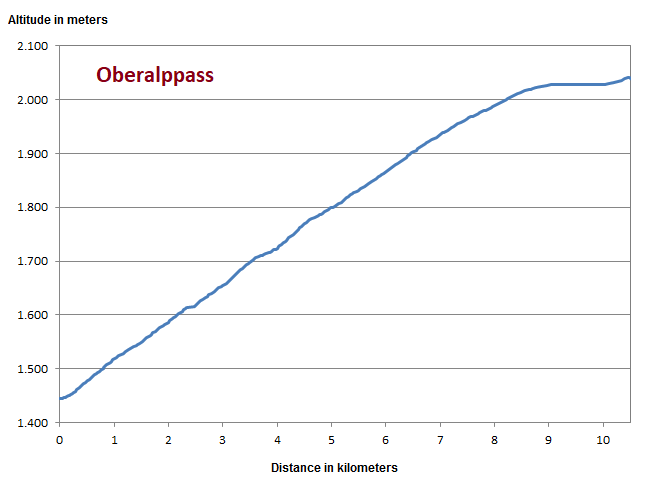 The profile shows a very steady moderate increase over the first nine kilometres with a final flat passage in a long gallery.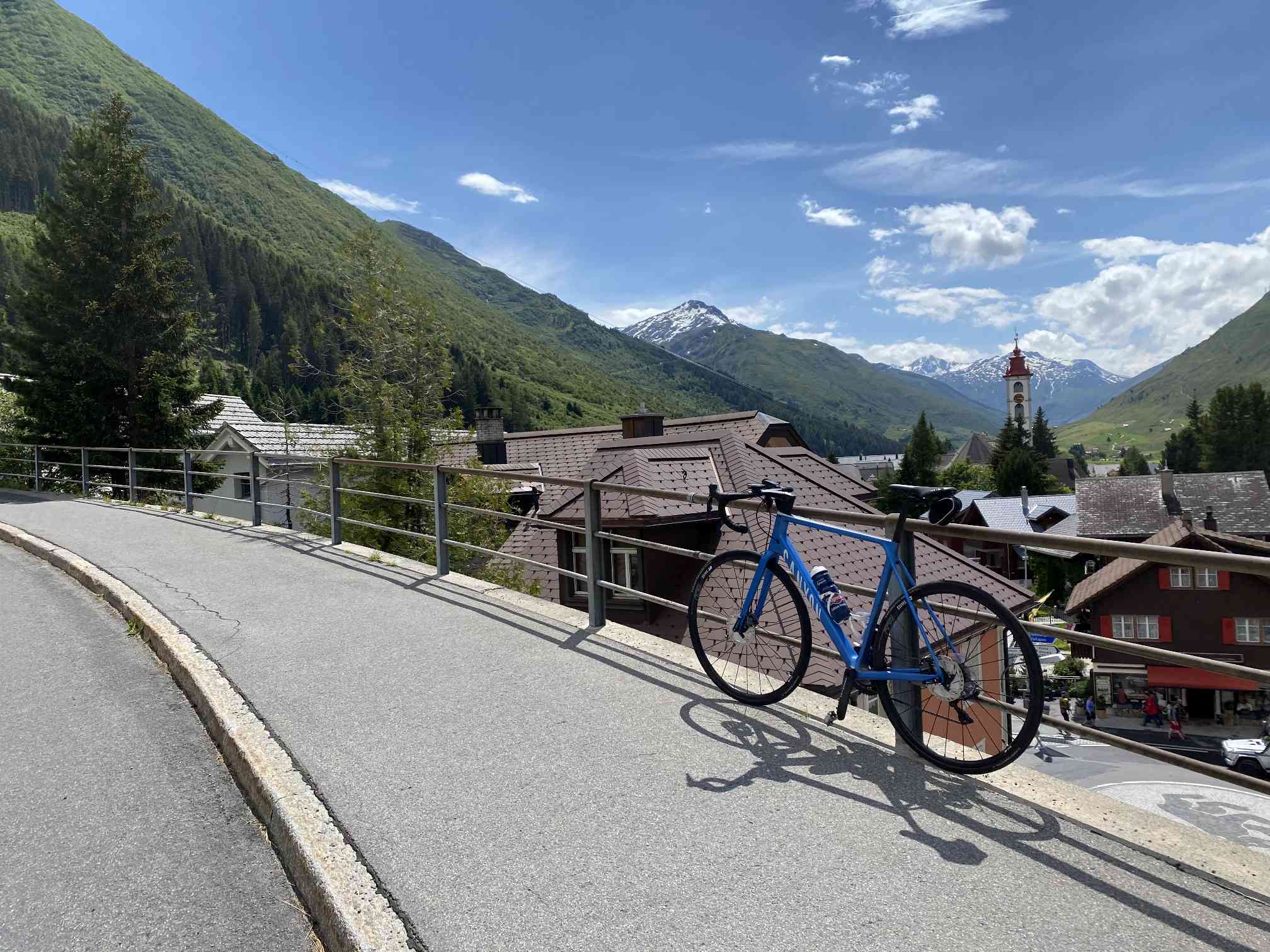 We start in the centre of Andermatt.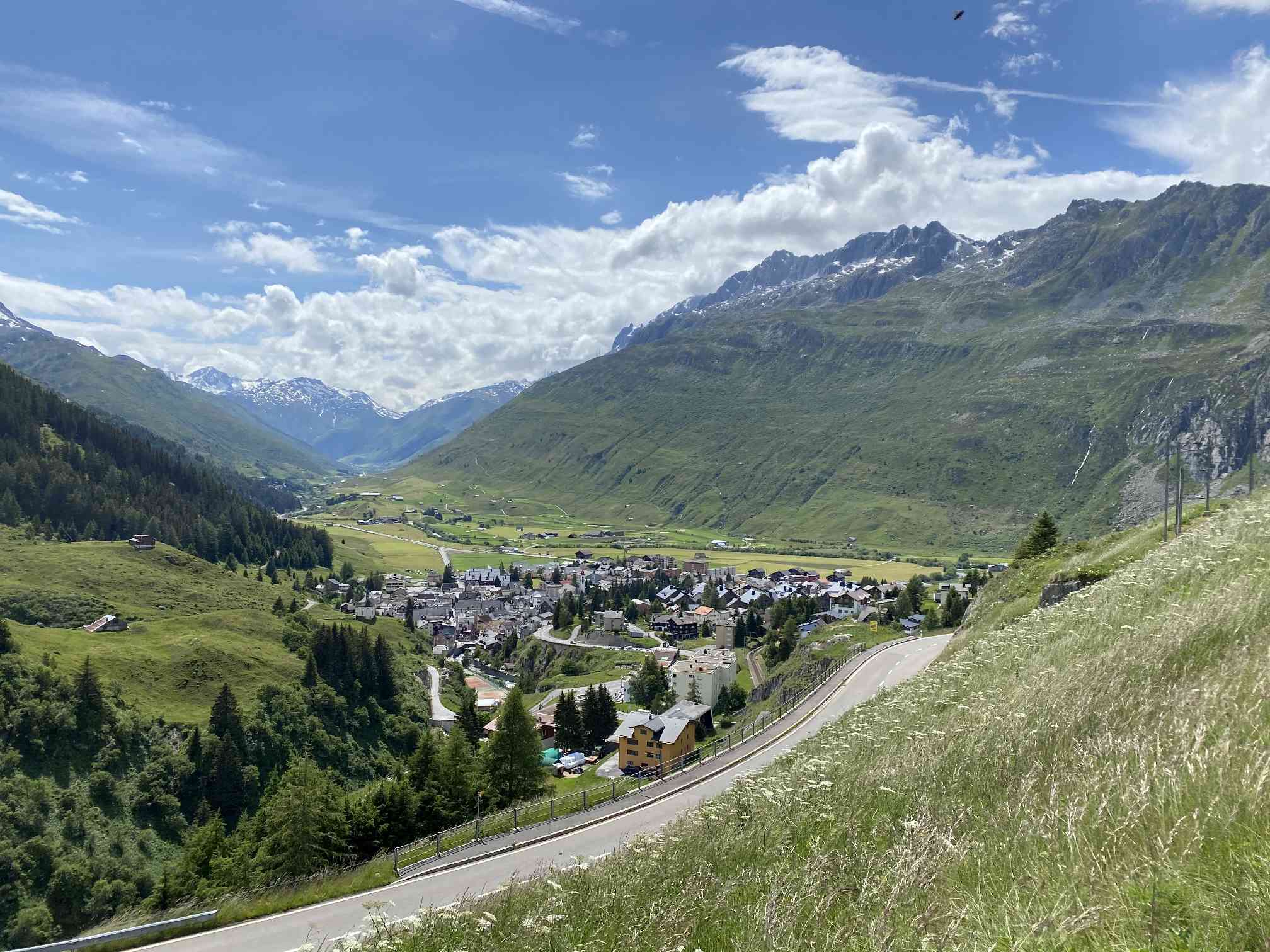 View back to the place that has changed a lot in the last years. Luxury apartments and a golf course now dominate the scene.
The hairpin bends swing gently up in wide arches and can be cycled comfortably.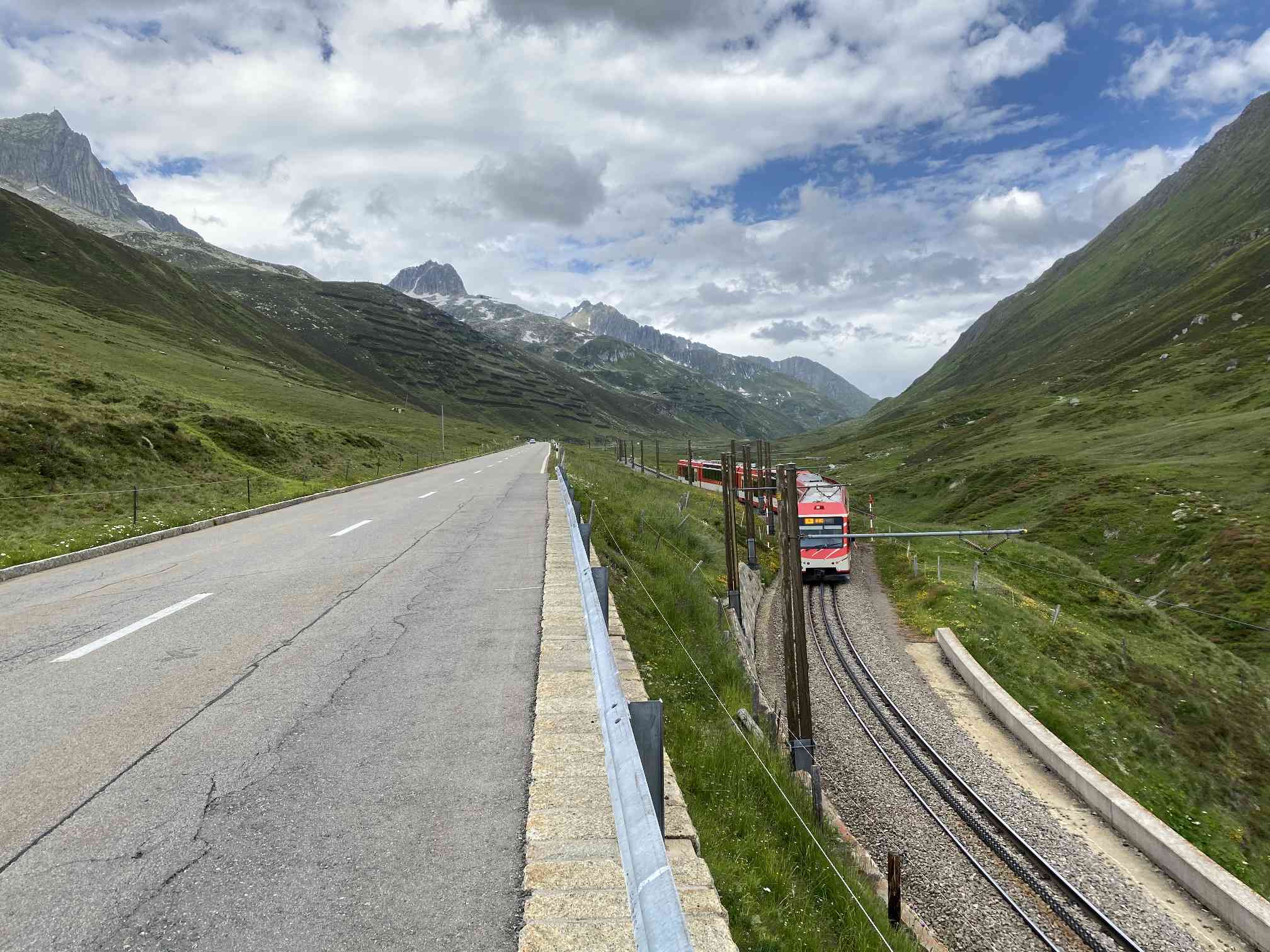 And then it goes straight on for kilometres...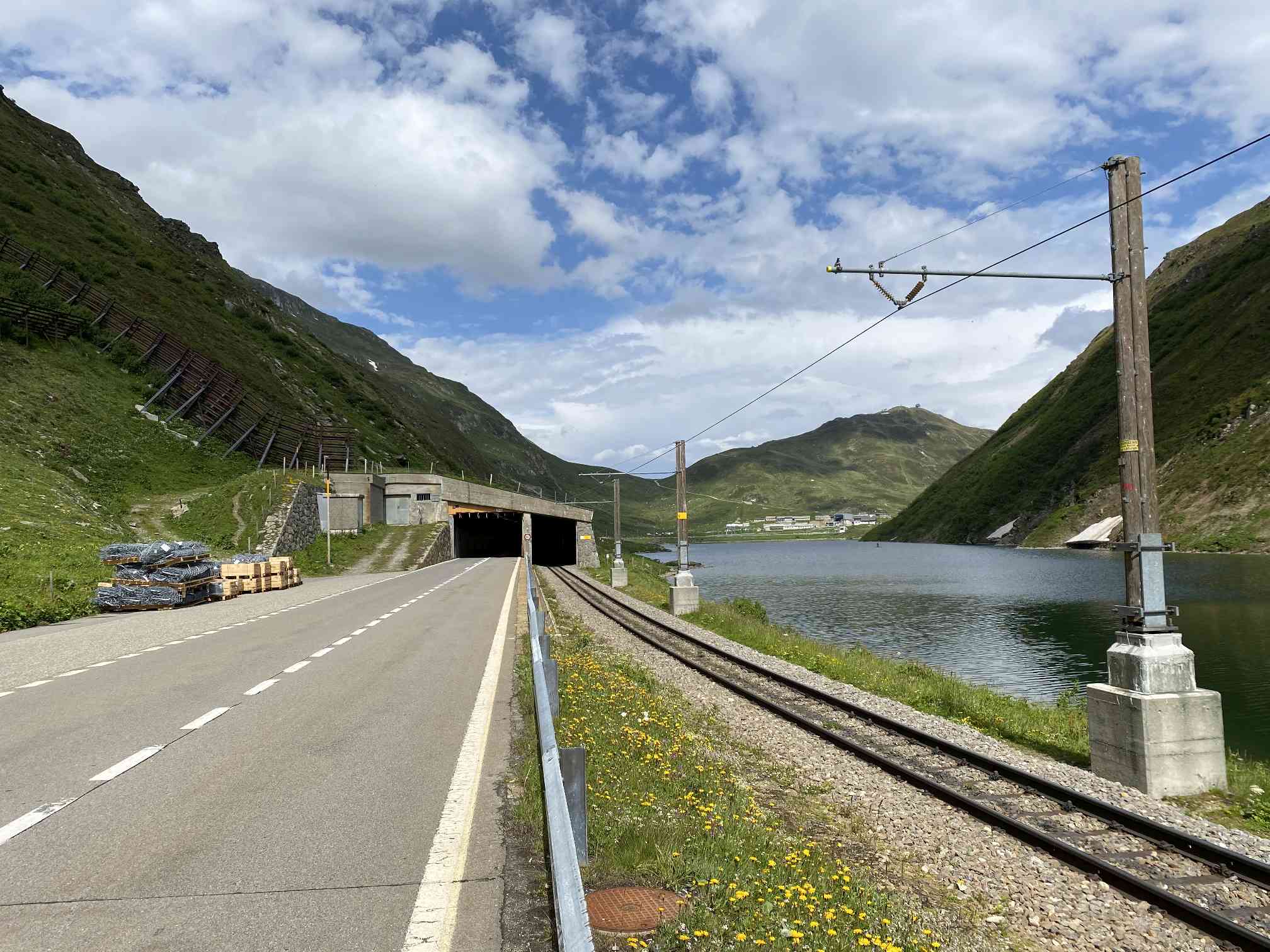 ...until you reach this gallery just before the top of the pass.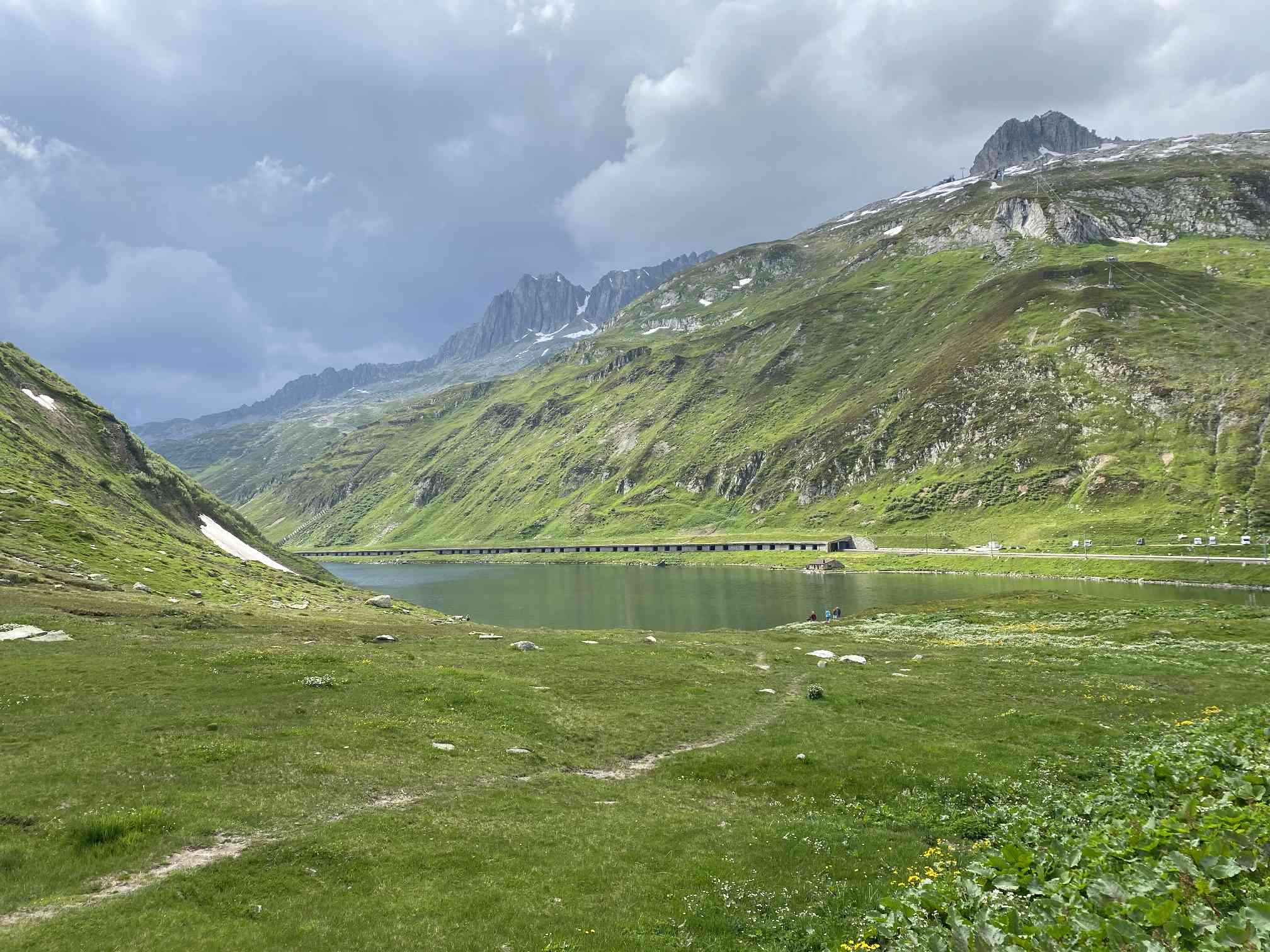 View back to the gallery and the dark clouds, which make the way back a very humid return ride.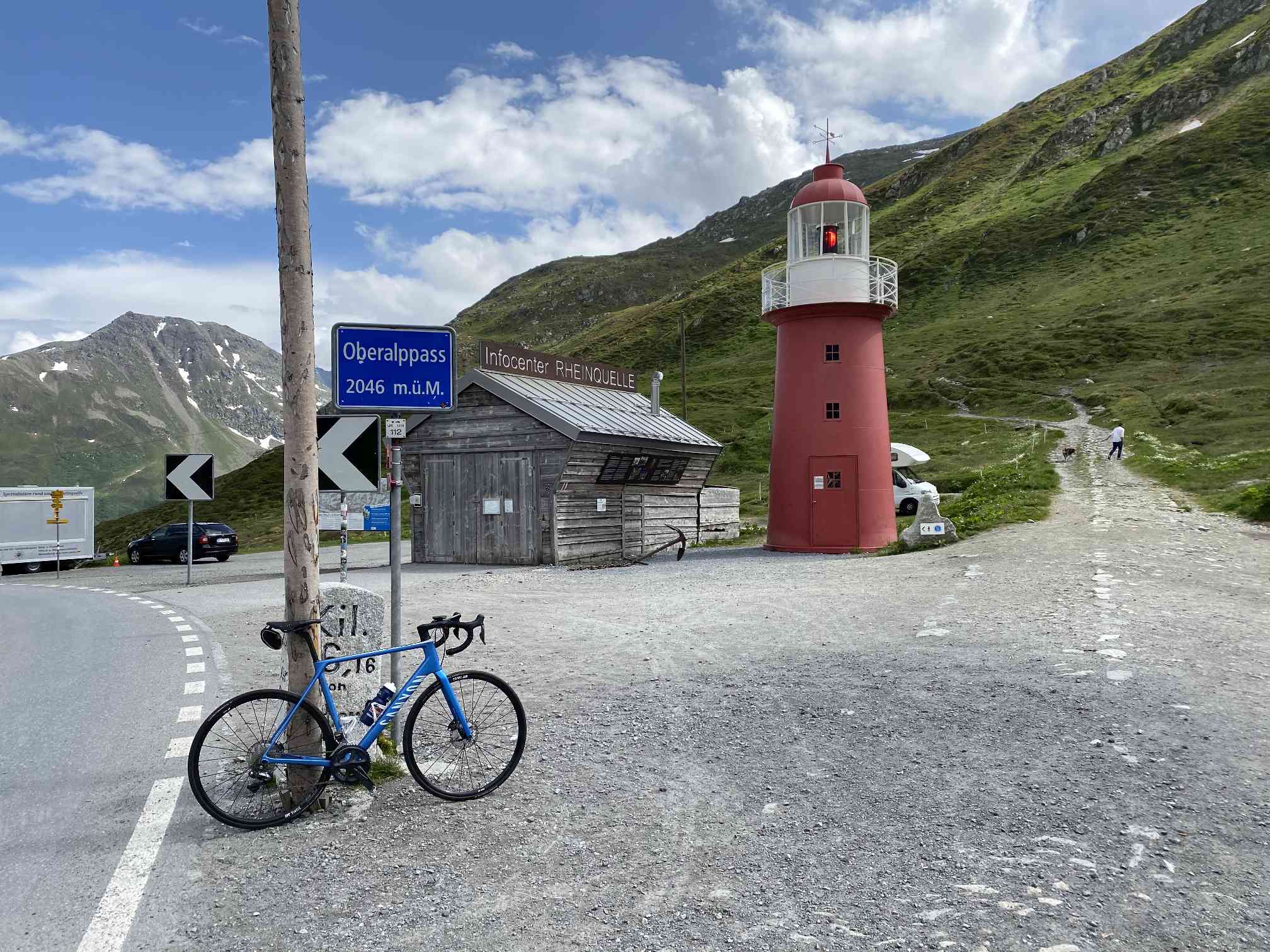 At pass summit at a height of just over 2.000m there is not only the obligatory pass sign - but also a lighthouse! Very close is the source of the Rhine river. The lighthouse is a replica of the tower that stands at the end of the Rhine in the Netherlands. There is even a lighthouse keeper here.